Looking to Invest ?
Tailored Solutions is conscious of the fact that the funds required for meeting huge microfinance demand is available only with commercial funders. In its efforts to attract commercial funding into the microfinance sector, Tailored Solutions has been in the forefront. It has raised equity from a wide range of investors – from Venture Capitalists, Private equity and recently from mainstream financial institutions.
Our financial partners include some of the best investing and progressive minds. With their deep experience in human capital, social networking, and entrepreneurship, they provide invaluable guidance for Tailored Solutions.
Significantly, Mutual Benefit Trusts representing the interests of the members have a significant share along with employees in Tailored Solutions. By doing this, we ensure that its growth helps its client's interests and also contributes to the well being of its employees.
Leadership with proven ability and diverse global experience
A system of rules, practices and processes have been developed to control TSM. These enable the institution to better serve all stakeholders like management, customers, suppliers, financiers, regulatory authorities, shareholders and the community at large.
Board of directors

- Here at Tailored Solutions, we are committed to engaging smart and experienced people who can help us grow our business and improve our processes. We seek to build and maintain a Board of Directors with a wide range of experiences, competencies and perspectives. And we look for people who are passionate about our current strategies, and can help us adapt them to our ever-changing markets, geographic and regulatory environments.
Code of Conduct

- In order to realize our core values as an organization, the following guiding principles or policies have been designed;
Policy for Directors and Senior Managers
Internal guidelines on corporate governance
Ethics for all employees
Policy on conflict of interest
Policy on workplace harassment
Whistle blower policy
Credit policy
In-house Committees

- The following committees have also been constituted with each having a specific role and function to strengthen the Institution.
Business Managers Committee
Asset and Liability Committee
Audit/ Compliance Committee
Corporate Social Responsibility Committee
Disciplinary Committee
Risk Management Committee
Executive Committee
Latest news and updates, press release and more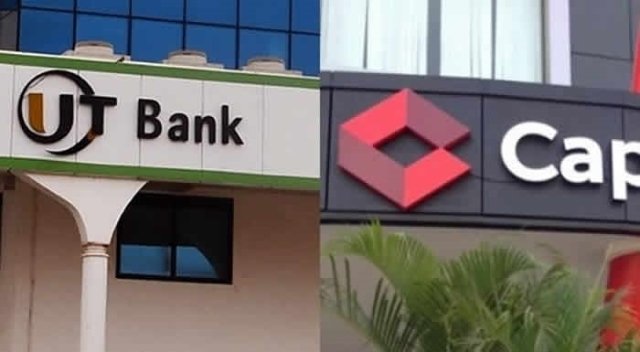 UT, Capital bank debtors given 70 days to pay back